Mage


Joined: 13 Oct 2005
Posts: 19
Location: Elwynn Forest
From the Chronicles of Diddamouse:

Last night was a really rare occasion in Azeroth. The members of the Emerald Guard Guild were all in the same place! "Why?" you ask? Well, for none other than the 2005 First Annual Anything Goes Guild Class Picture!

Here're some of the shots off my proof sheet: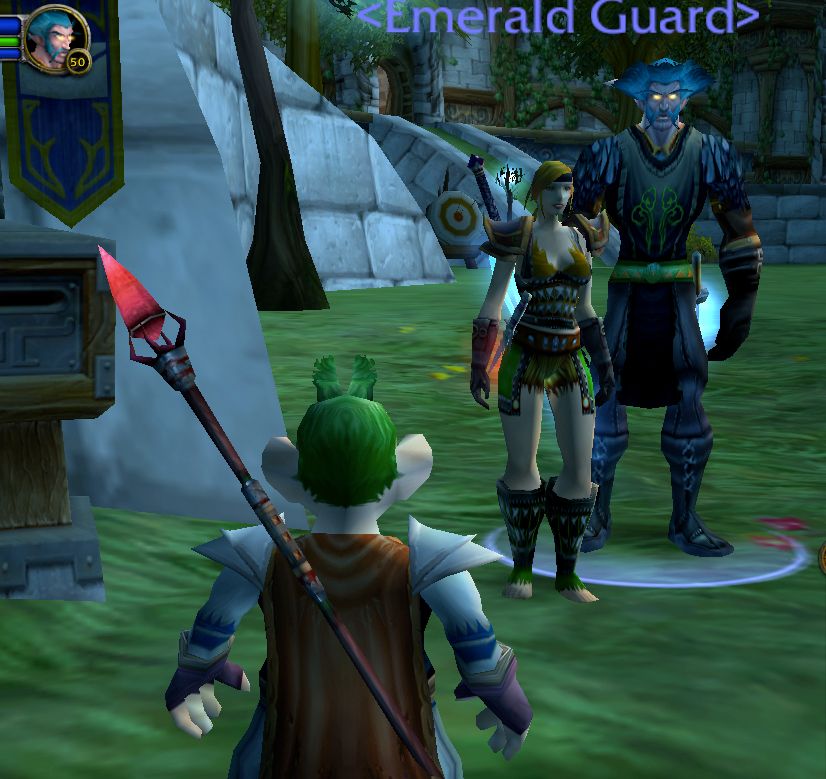 I arrived in Stormwind Park to be met up by the dynamic duo, Kalielar and the cunning rogue, Tryxx. Tryxx sent me a fish in the mail.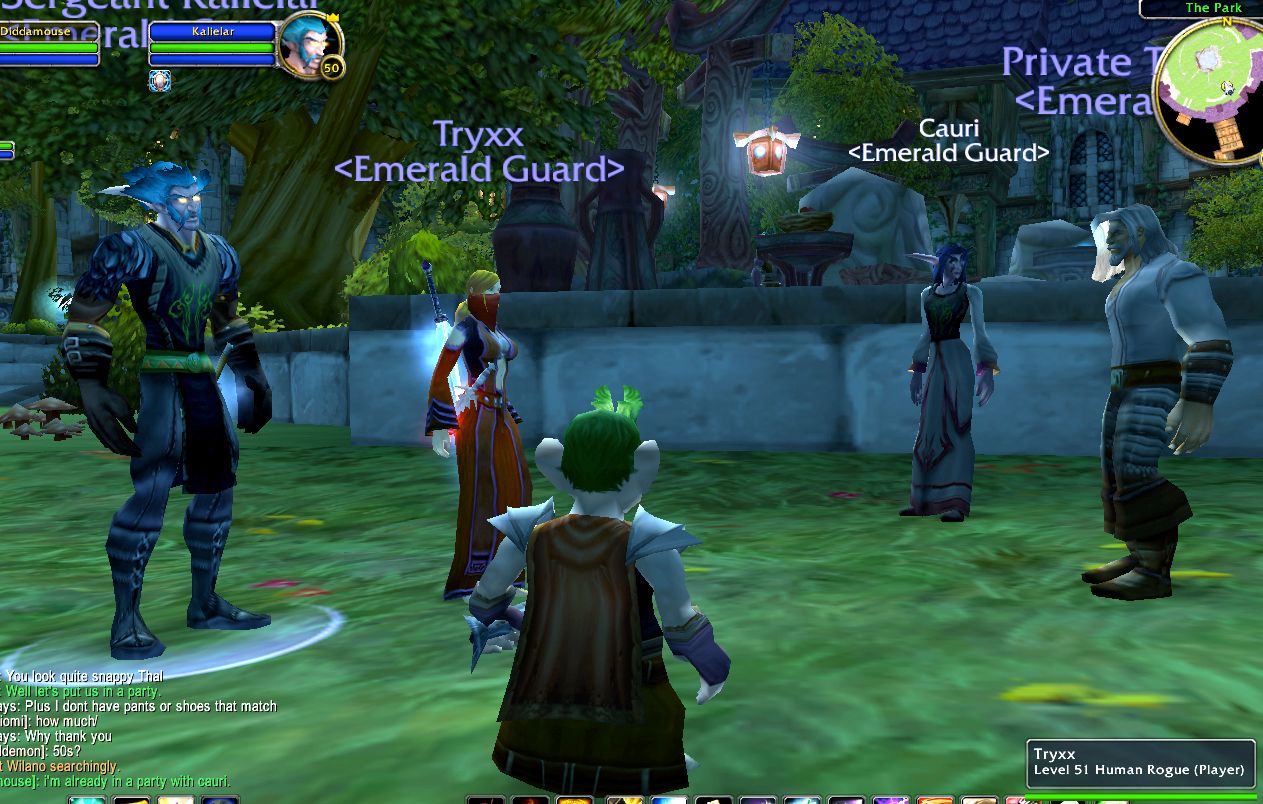 Shortly, my human brother, Thaloneous the Paladin, shows up with our other questmate, Cauri, priestess extraordinaire. Meanwhile, Tryxx goes through a costume change. Gotta look good for the pictures!

And without further ado, here're some shots from the photoshoot at StormWind Park: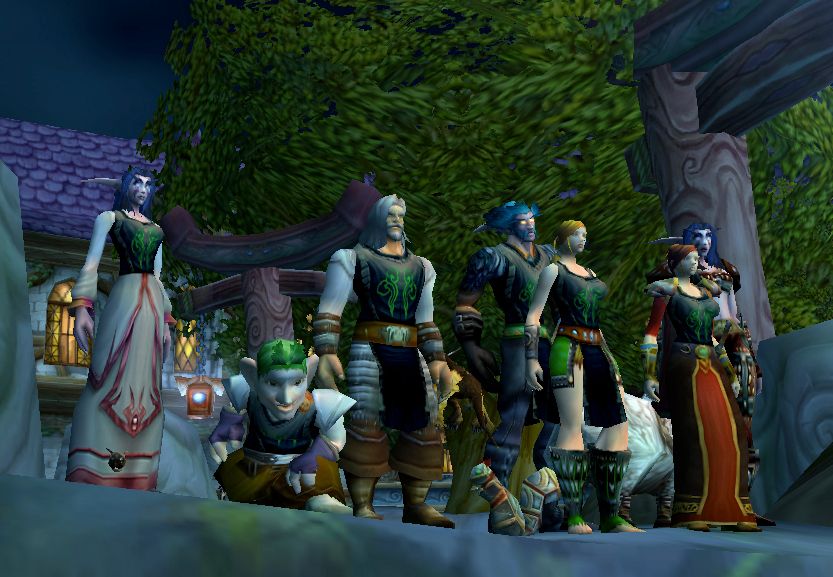 Great shot of our Guid Tabards.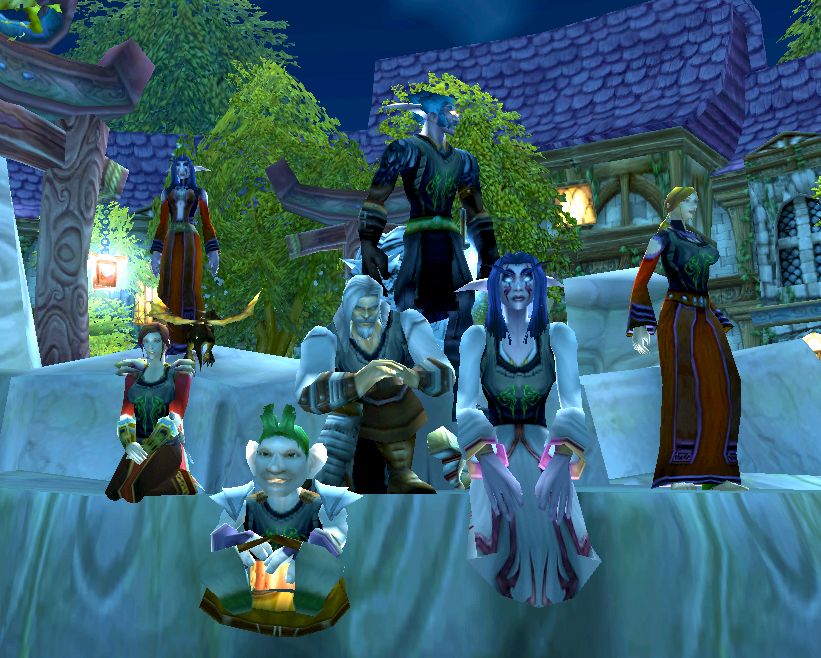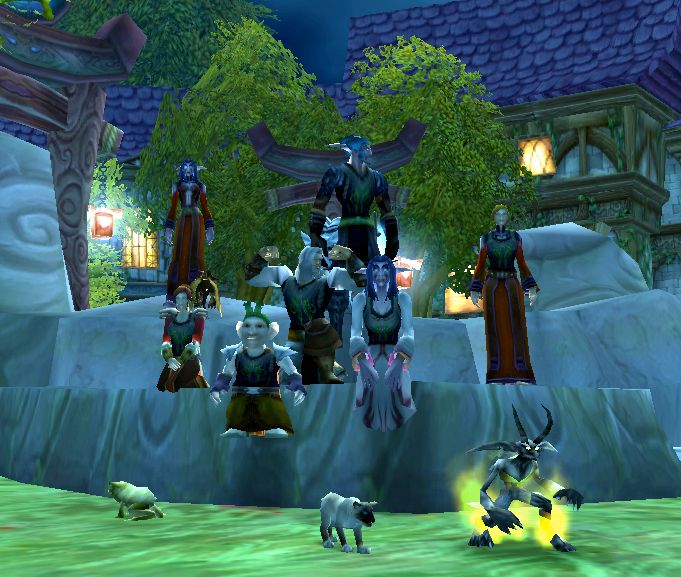 With our pets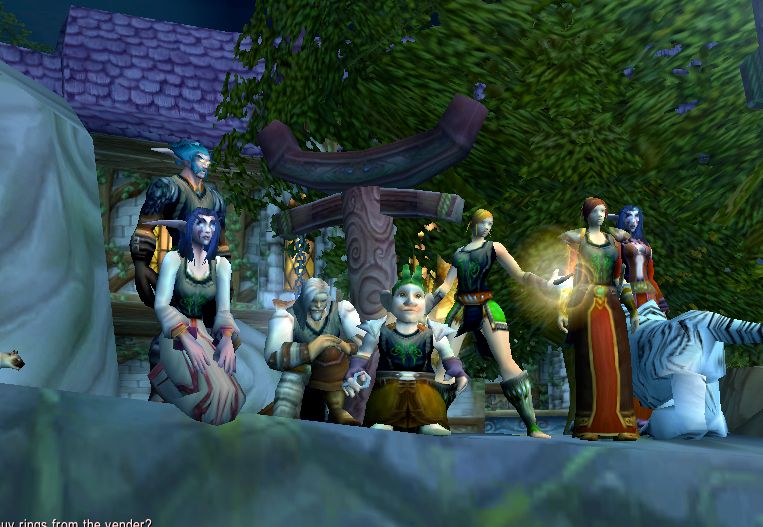 Action Shots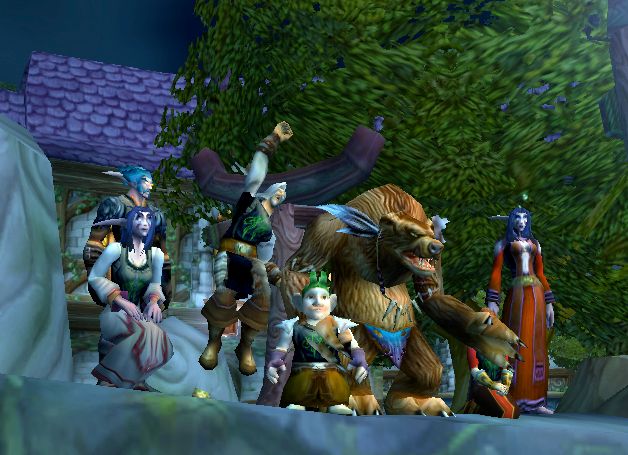 A shot with Tryxx going through yet another costume change. This time, it was her Furlbog look. Clearly, she's exhibiting repression issues.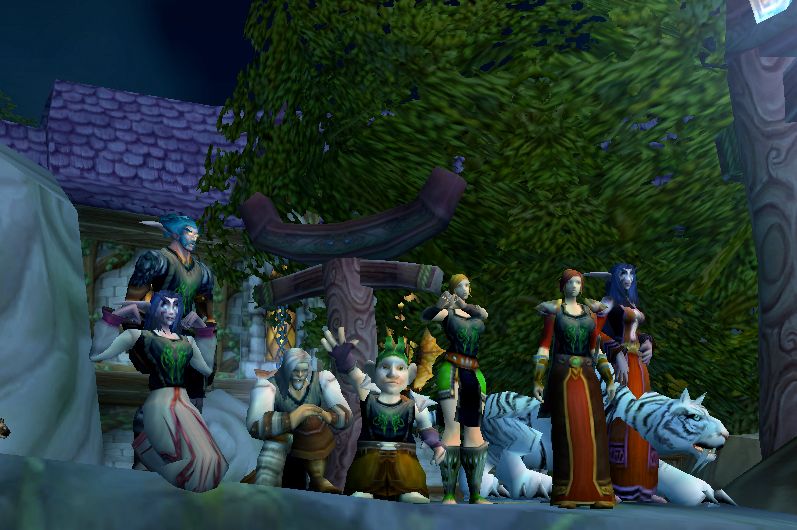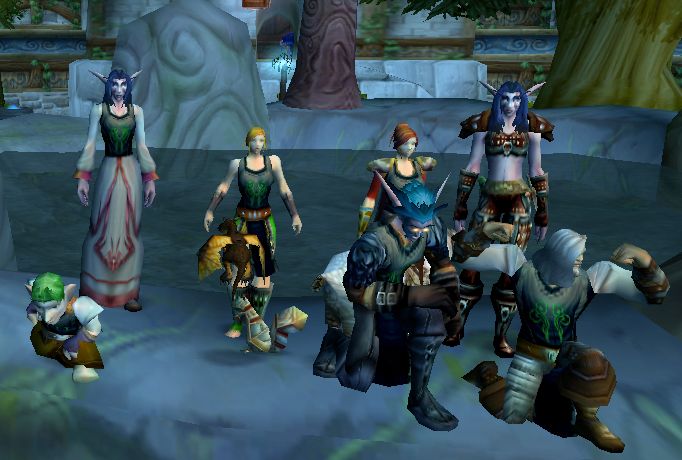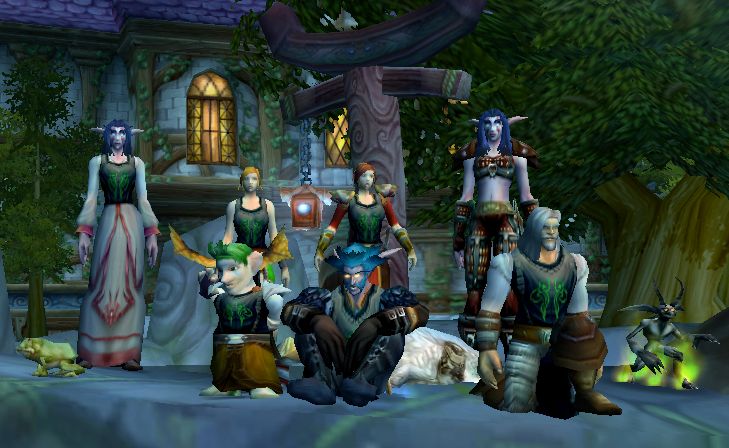 We thought we were taking a break in this shot. WE WERE WRONG! LOLOLOLOLOL!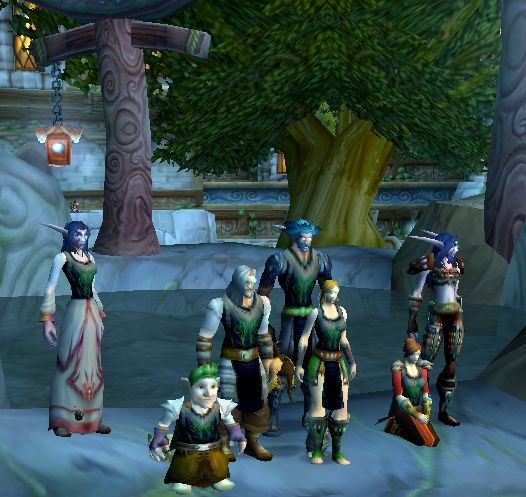 Posing for pictures is a ton of work. The photoshoot lasted awhile and that's when the wackiness ensued: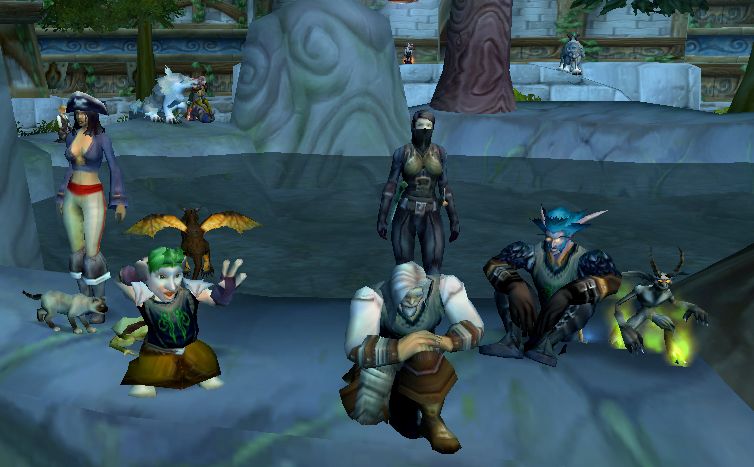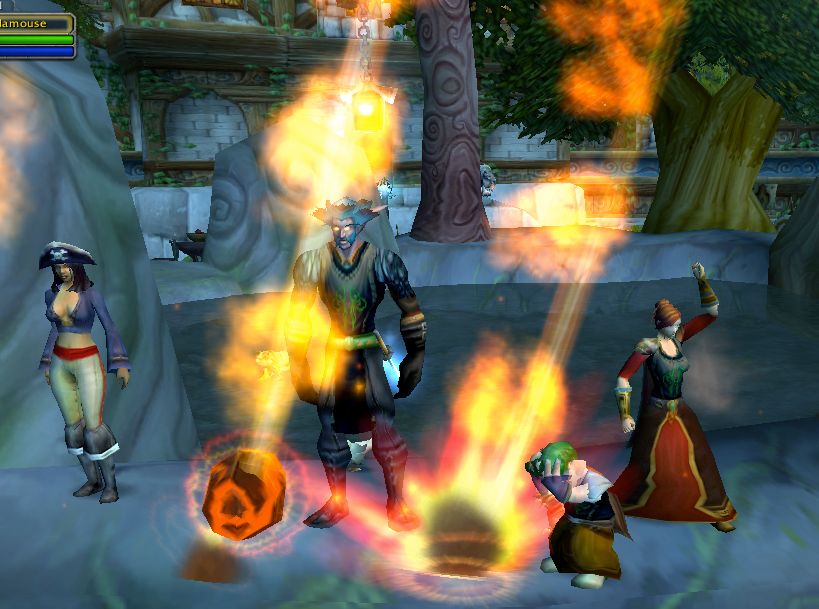 Cauri in a Pirate costume, Tryxx in her Dark Rogue Catwoman costume off killing lvl 1 chickens, and fierce magic scaring me.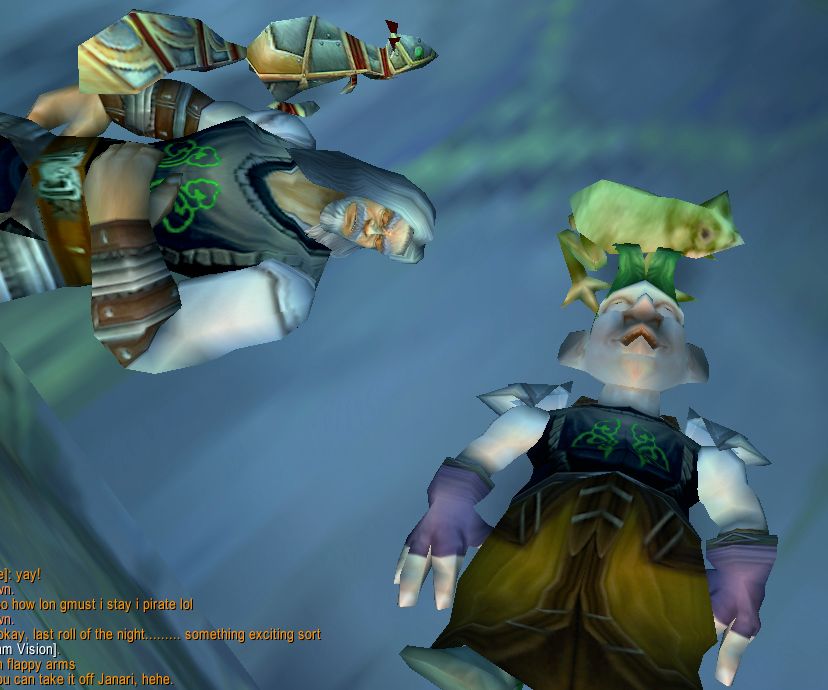 Thaloneous and I after 1 too many ales. Bringing a keg was the worst idea ever.

The class of 2005: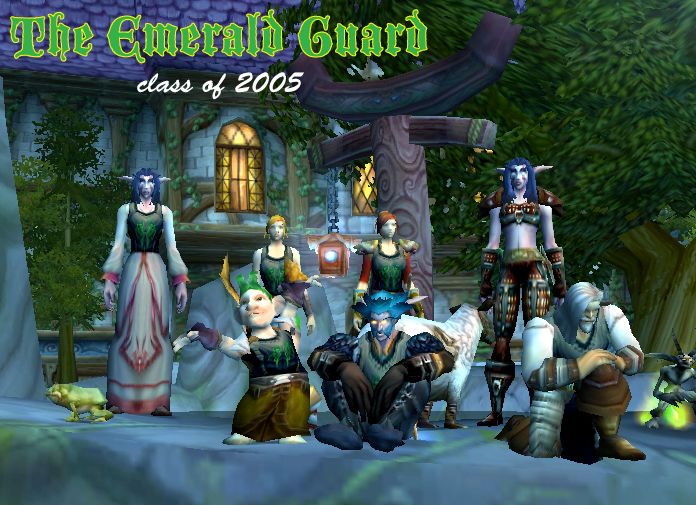 From left to right: Cauri, Diddamouse, Tryxx, Kalielar, Alysacia, Janari and Thalonious.