Mage


Joined: 13 Oct 2005
Posts: 19
Location: Elwynn Forest
From the chronicles of Diddamouse:

It was a glorious night in Feathermoon indeed. For the first time ever, I and some of my Guildmates, raided an instance. The night was rich with honor, brotherhood, and righteous justice. In short: We kicked some muthafu#$&in' ass, bitches!!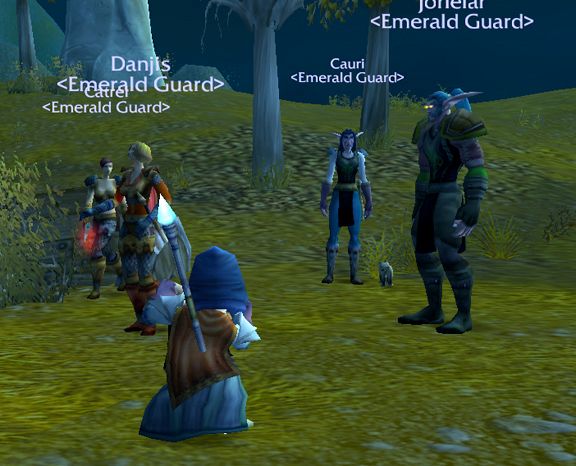 THE MEETING GROUNDS: It started with a clandestine meeting in Westfall, a town overrun with thieves, pillagers and smugglers. Here with me is Danjis (A close relative of Tryxx, and the first female paladin I've ever met), Cauri, Jolelier (Kalielar's hunter brother) and our team captain, Catrel.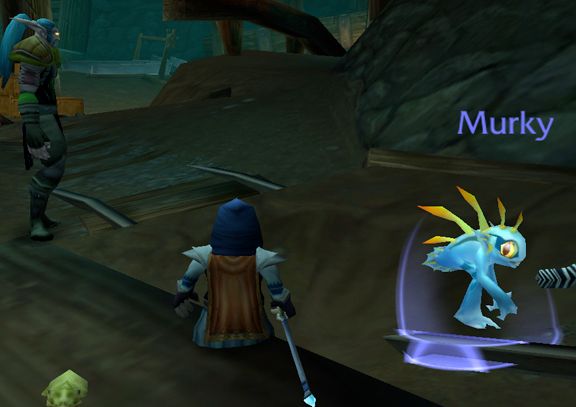 IN THE CAVERNS: Our journey was chock full of surprises. One was this adorable creature named MURKY How anyone could bring such a cuddly young creature into this horrible tomb at this ungodly hour is beyond me. It's more of a job for Social Services. I've already written an angry letter.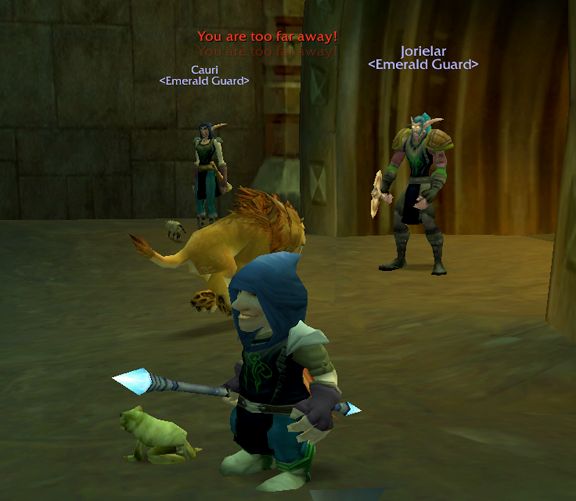 ALLIES: Me, Jolelier, his trusted Lion, and Cauri. Exploring dank, dark dungeous is definitely more bearable with good comrades-in-arms. And my frog.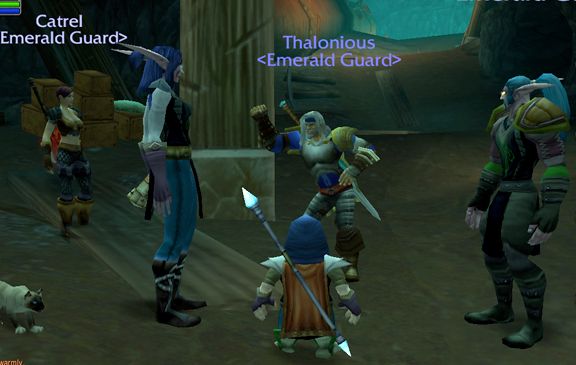 THALONEOUS TO THE RESCUE: My half-brother, the Paladin Thaloneous marks his heroic entrance with one of his trademark moves!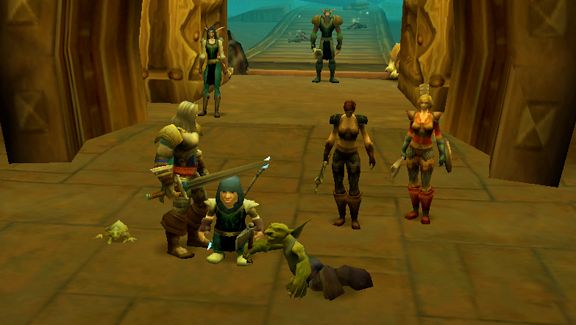 LET THE KILLING BEGIN: A great shot of the heroes as they make their way further into the caverns to vanquish evil. (And kick some muthaf$%*!in ass.)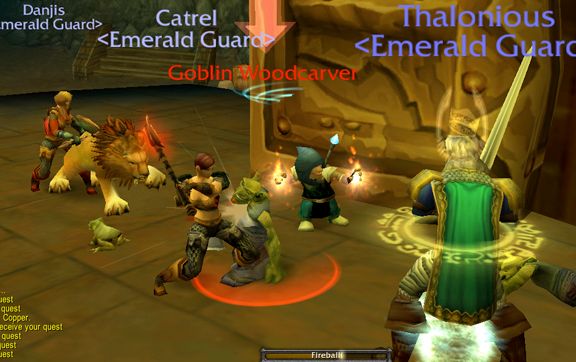 BRING IT: What'd I tell you? Ass kickers. That's what we are. Catrel, Danjis, Thaloneous, Jolelier's lion guard, and I square off against our attackers.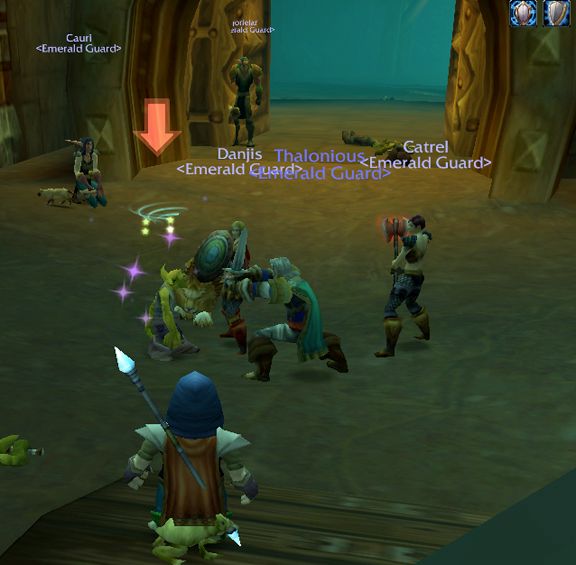 TROLL GUARD: We kept encountering these guys throughout the quest. I think I hate trolls.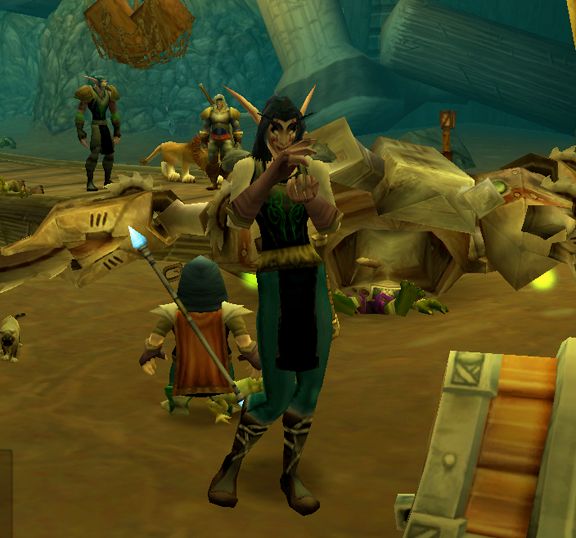 SPOILS OF WAR: Our healer supreme, the high priestess Cauri, finds some hidden treasures.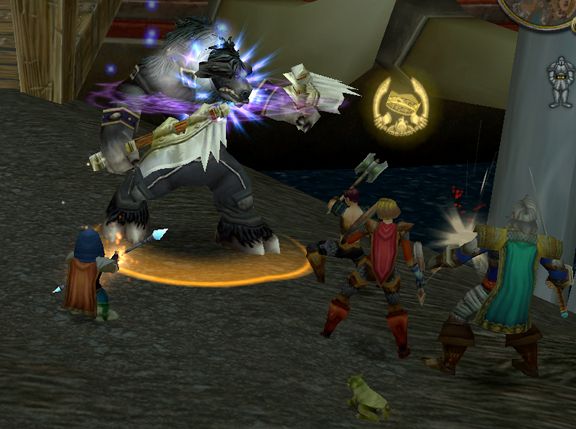 DANGER: Our victories were short lived as we were overcome with dangerous villains like this brute. He gave us a run for our money, but we eventually conquored him and his minions.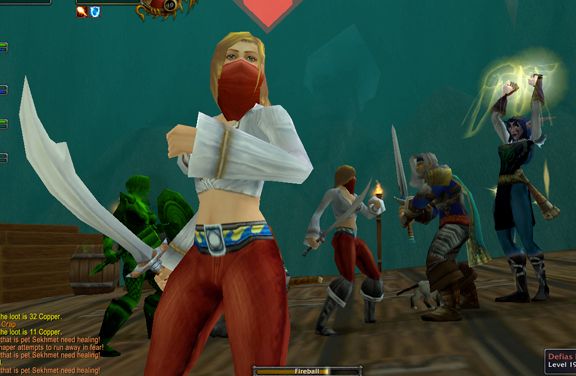 PIRATE ATTACKS: An example of our many melees. As the pirate in front takes me on one-on-one, a poisoned Danjis aids Thaloneous as he protects Cauri while she heals our our party members' injuries. I almost didn't survive that encounter.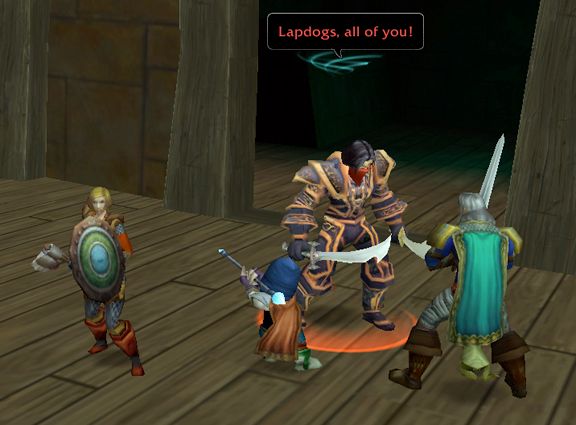 FINAL BATTLE: On the pirate ship, Van Cleef, the man behind the terror, gets a dose of ass whuppin' as our raidng party wails on his sorry ass. The battle is over before we know it.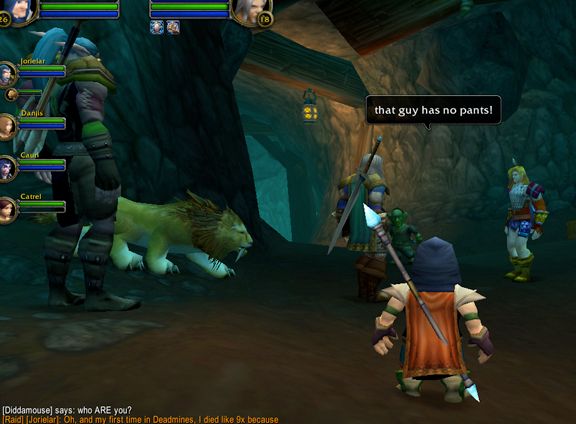 AFTER THE BATTLE: On our way out of the Deadmines, we encounter another raiding party on their way to carry on the valiant battle agianst the horde of evil.
This one guy had no pants on though. He looked like He-Man.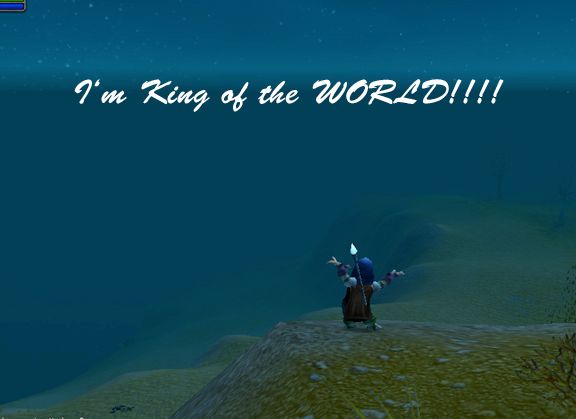 After a long battle, I take some time to reflect over the shores of Westfall. Another day, another victory.

~